These colors come standard with every new Rifle Dynamics build.
(RD 704 GT SBR)
A great finish for most standard AKs.
You can never go wrong with Flat Black.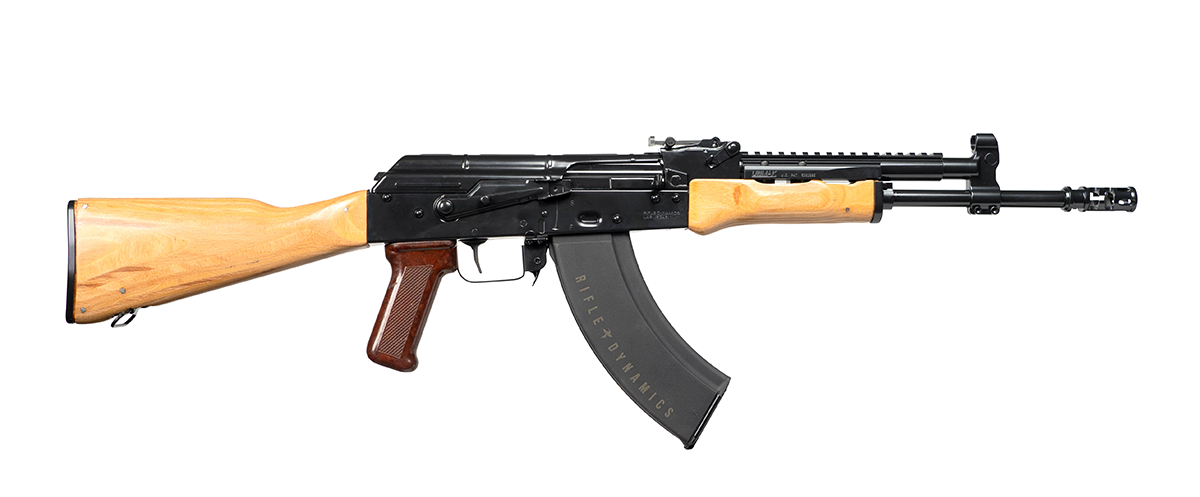 (RD 703 Classic)
Satin Black is for those wanting an old
school shiny finish.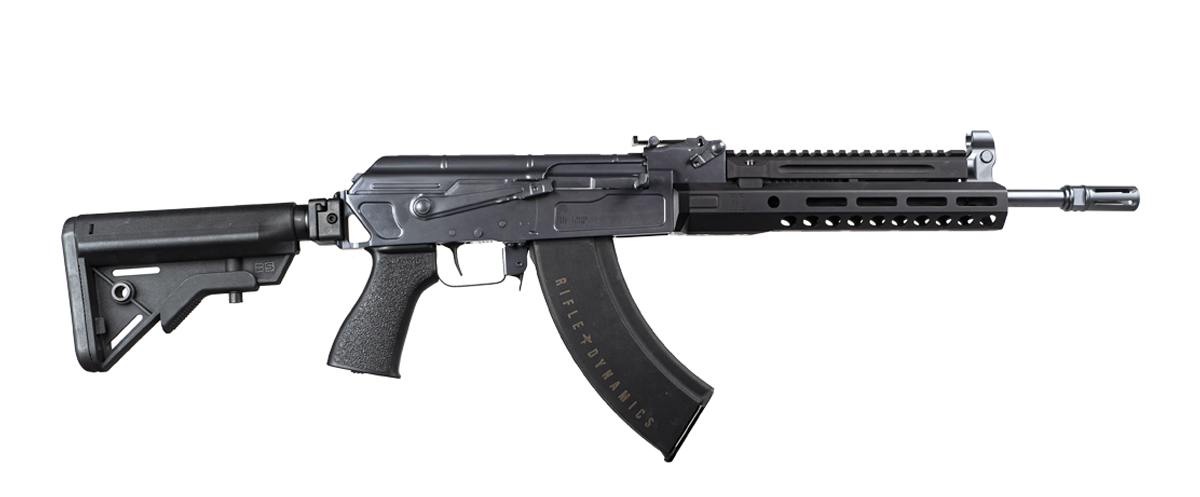 (RD 706M)
Our default finish. A darker grey with a slight
blued hue that resembles a nice parkerization.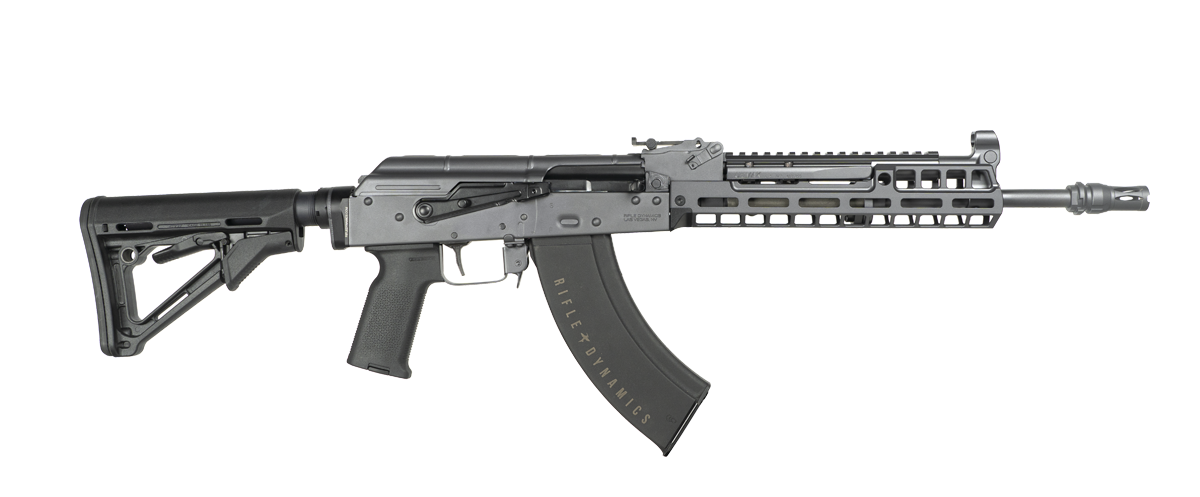 (RD 702 w/Black Accents)
A classy medium grey color. This finish
really pops with black contrasting furniture.
(RD 704 GT w/Black Accents)
A standard tan finish. Great for those
who live in desert enviroments.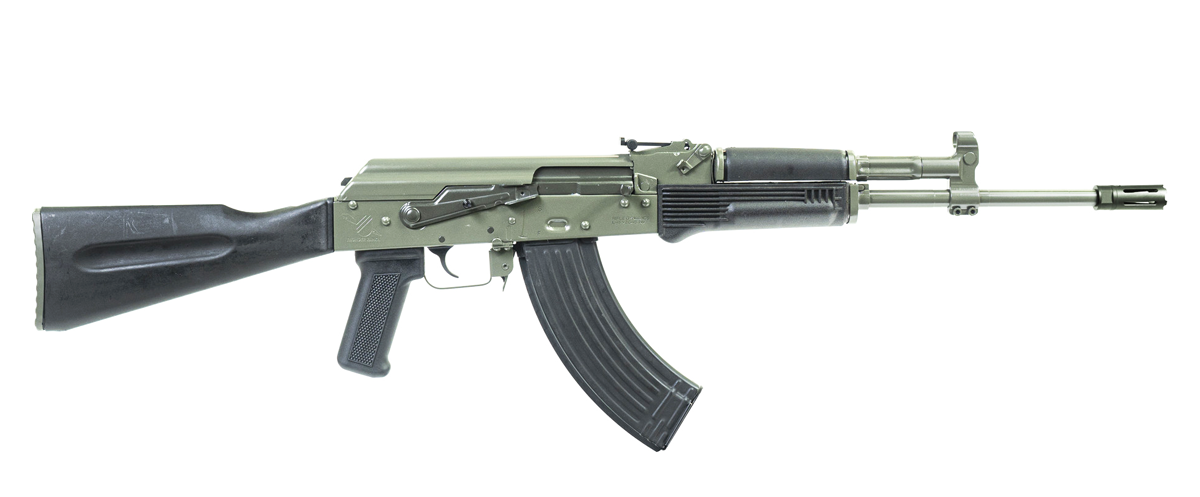 (RD-Thunder Ranch Rifle w/OD Green accents)
Foliage is a lighter green great for
woodland type enviroments.
(Kalashnikov-USA KR103 Upgrade)
An old school military standard. A great
green finish without much flash.
These colors are hand mixed by our paint crew. You will not find these colors elsewhere except on Rifle dynamics firearms.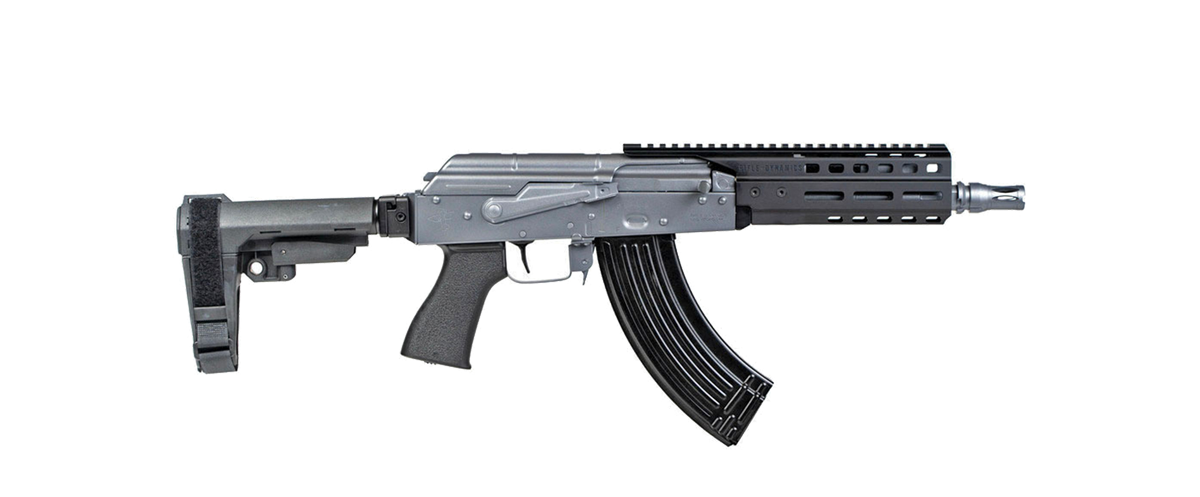 (7.62 Quickhatch)
A grey that resembles giant warships.
This finish is the flagship of our custom greys.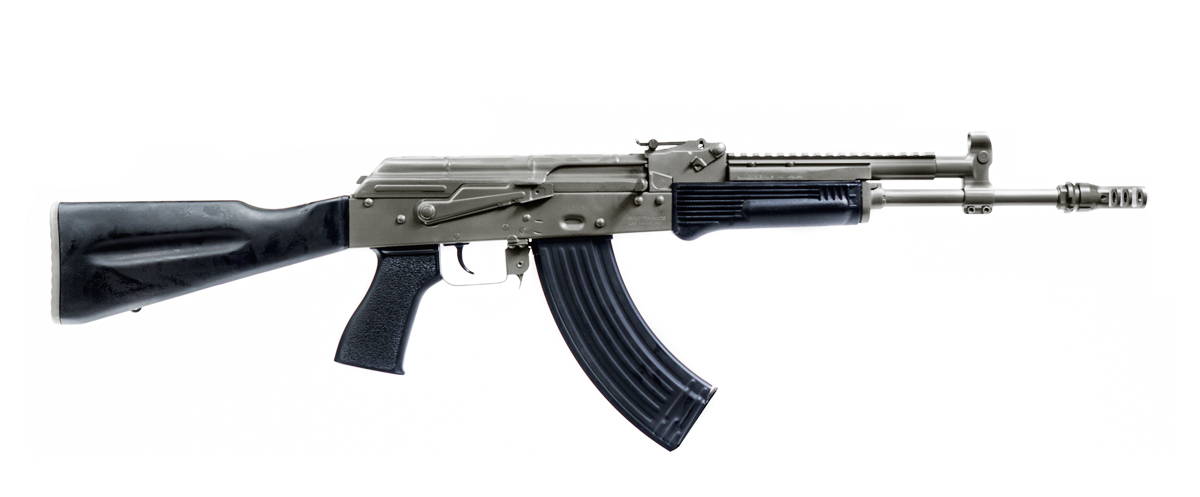 (RD 703)
A grey with a hint of tan that resembles
a certain Japanese truck brand's grey.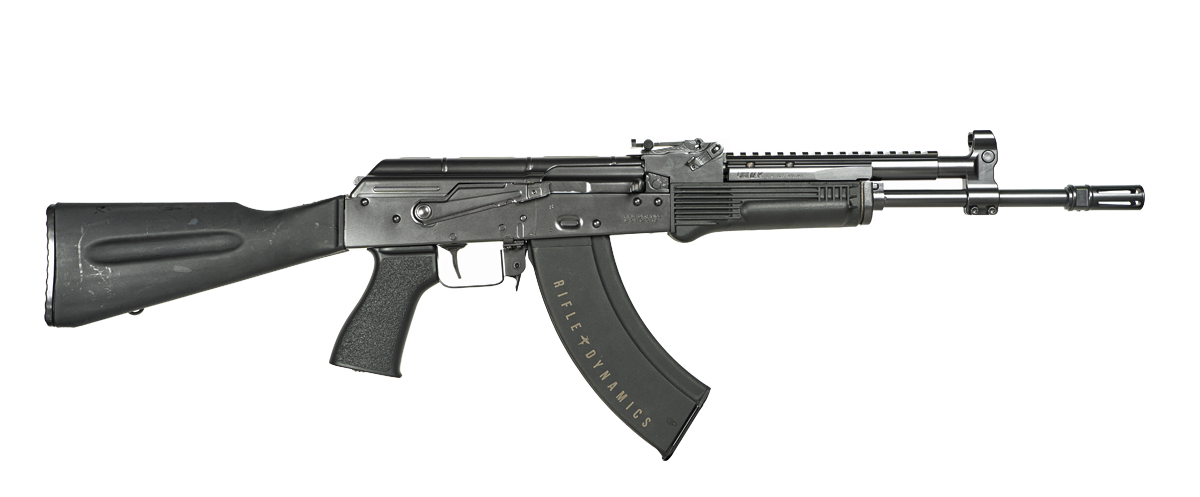 (RD 703)
A dark metalic grey with a subtle shine
that's real heavy metal.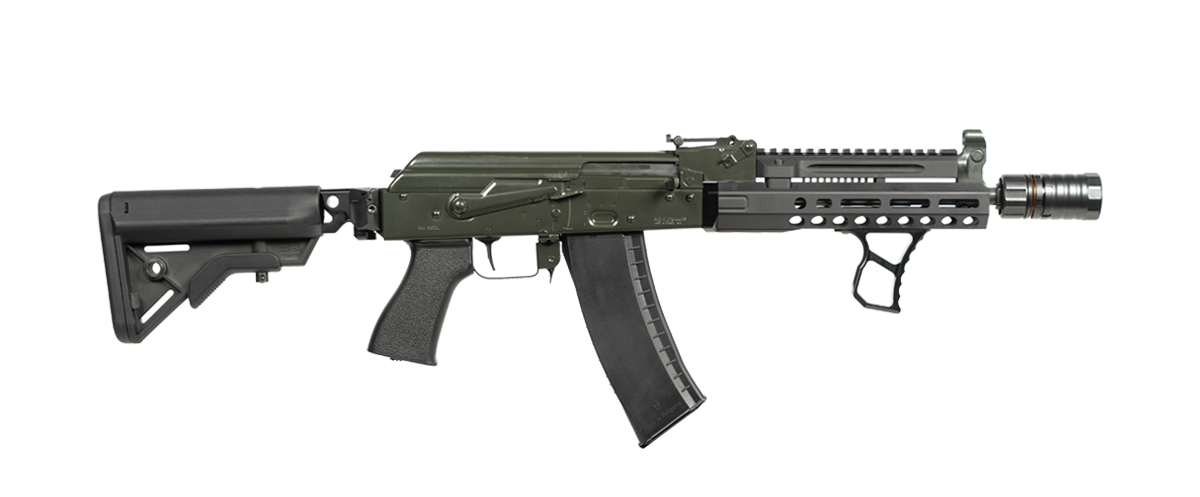 (RD 504)
Depending on how the light hits this forest it gives
off a dark green hue or in certain lights looks black.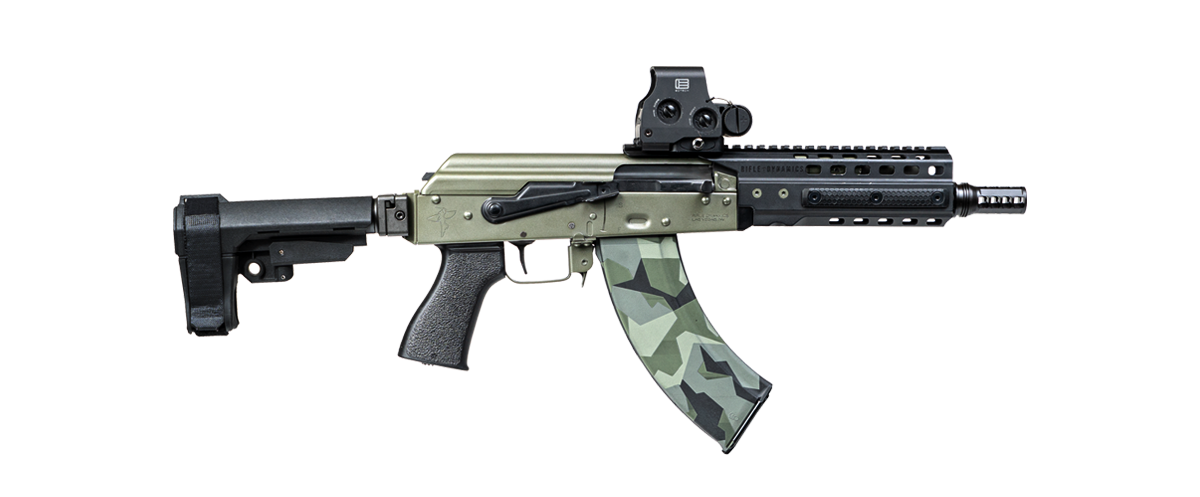 (7.62 Quickhatch w/Black Accents)
A light metallic green that is equally an eye catcher
as Burnt Bronze. Tactical yet flashy.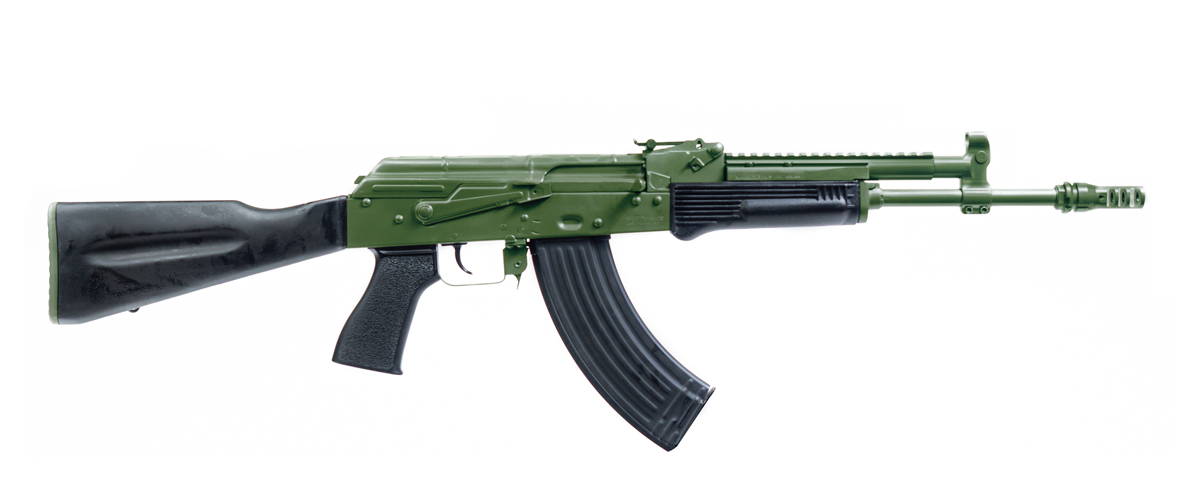 (RD 703)
This green pops. A nice reference to ammo cans of
yore and green army men.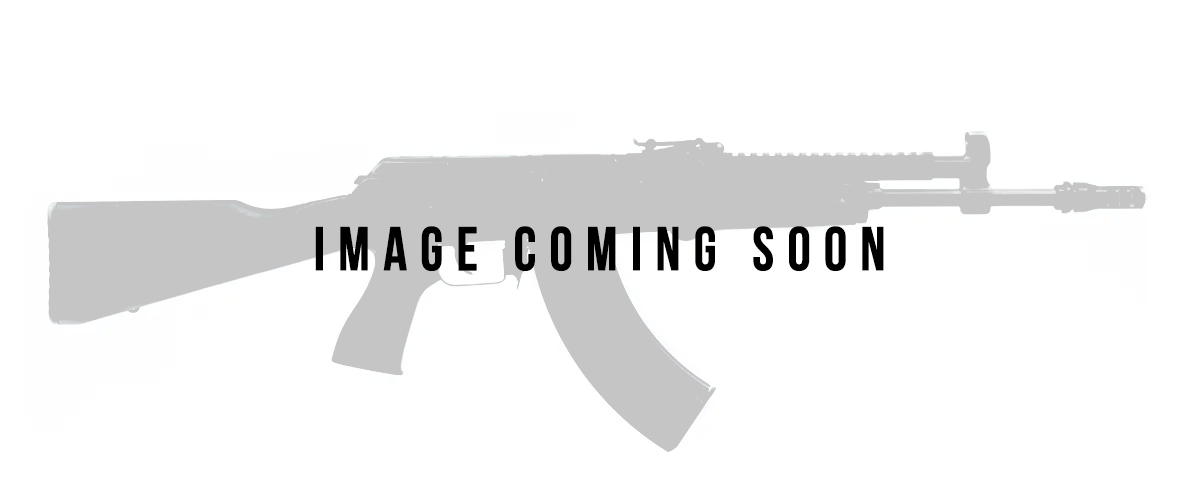 (-)
This light metallic tan is reminiscent of
tan anodized finishes. Shade #3 of 50.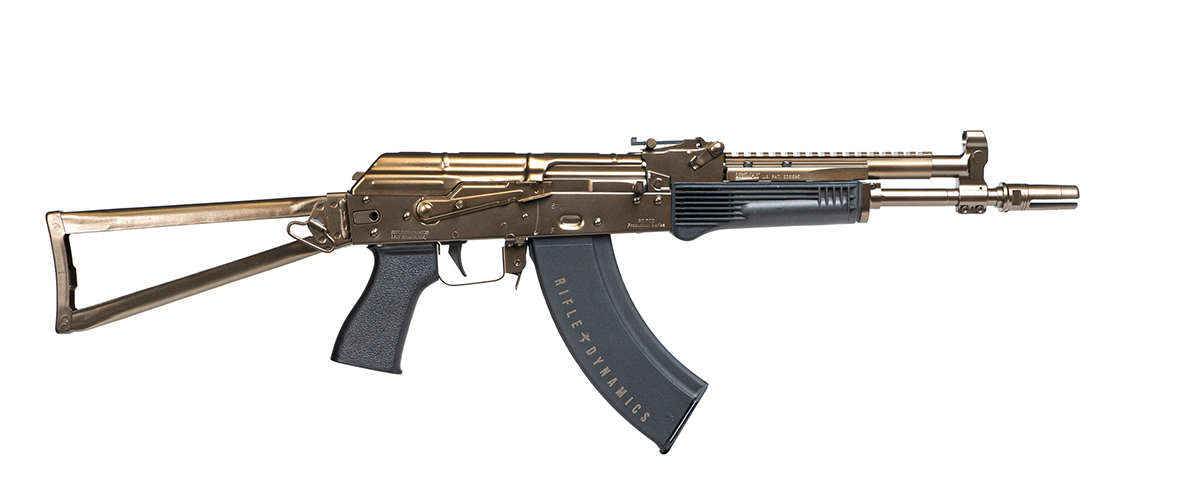 (RD 701 SBR)
Stand out while you're blending in.
Flashy yet tactical.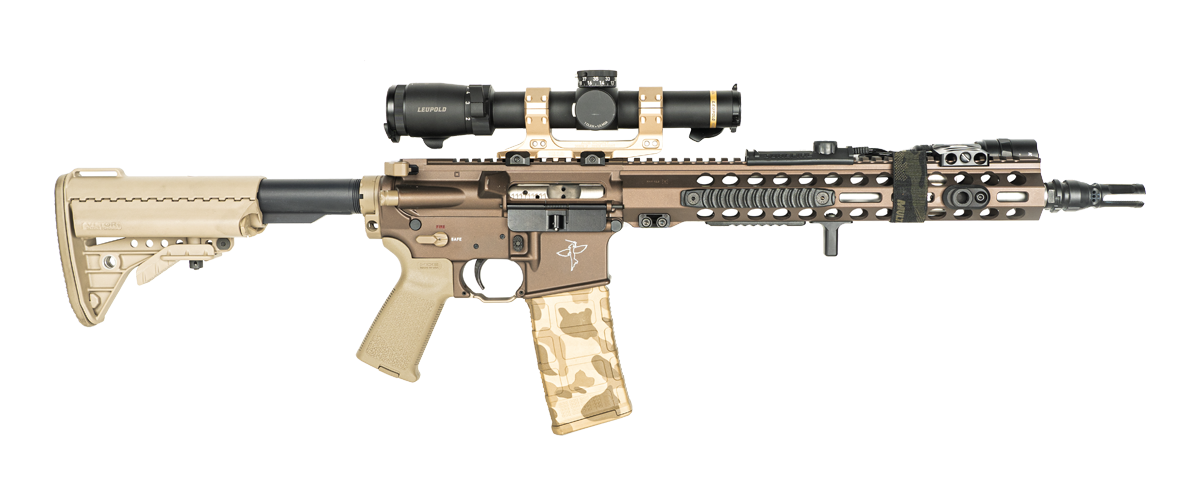 (Staff Built 13.7" on a Rifle Dynamics AR lower)
A matte bronze with a hint of red.
Named after the legendary Polish soldier bear.
SPECIALTY PAINT SCHEMES (+$350)
From the minds of our RD Paint Crew. These custom paint schemes are real eye catchers and will really make your AK stand out. More schemes to come.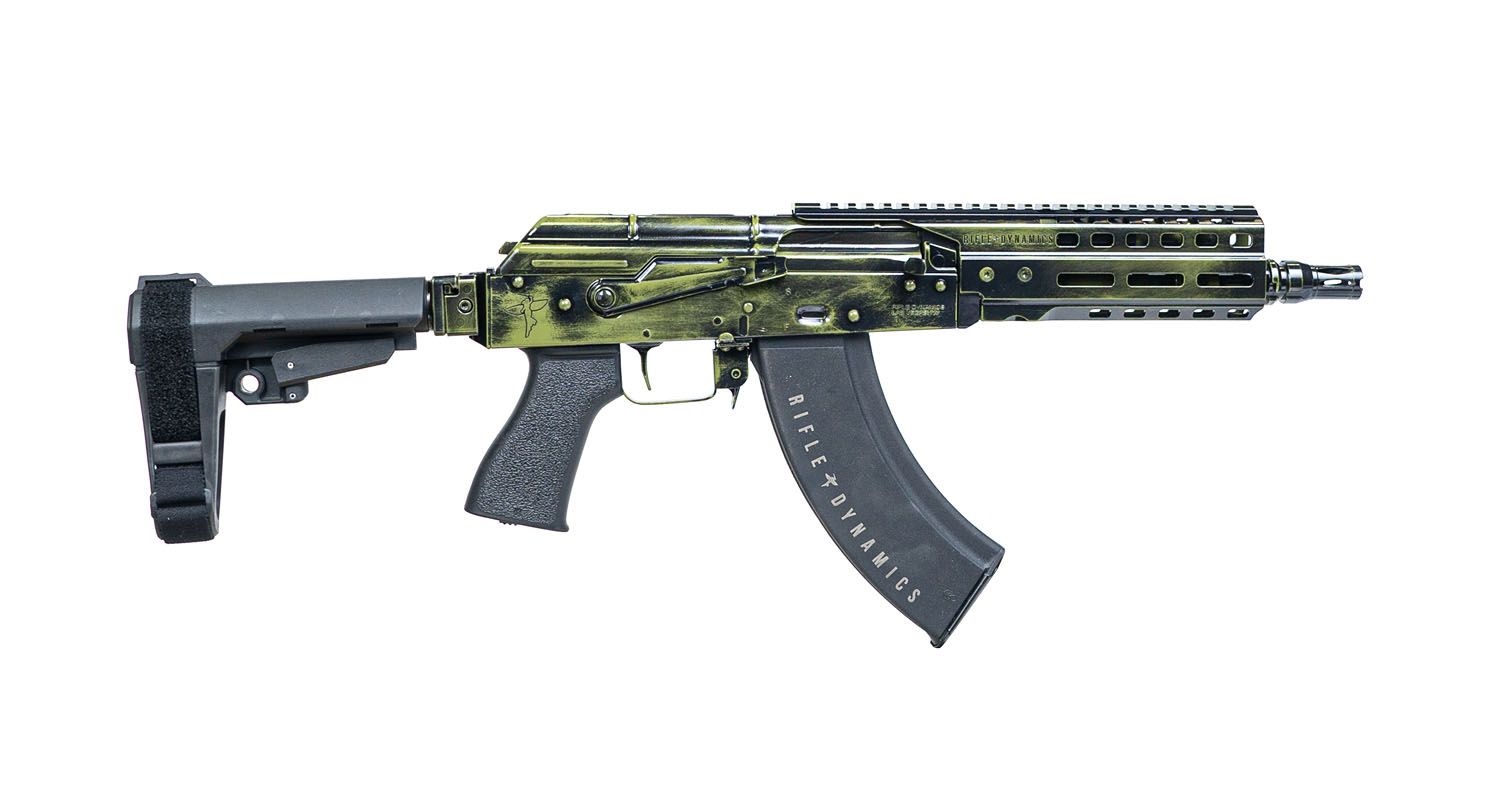 (7.62 Quickhatch)
A monster of a custom paint job. This finish invokes
all things swamp. "Choot em!"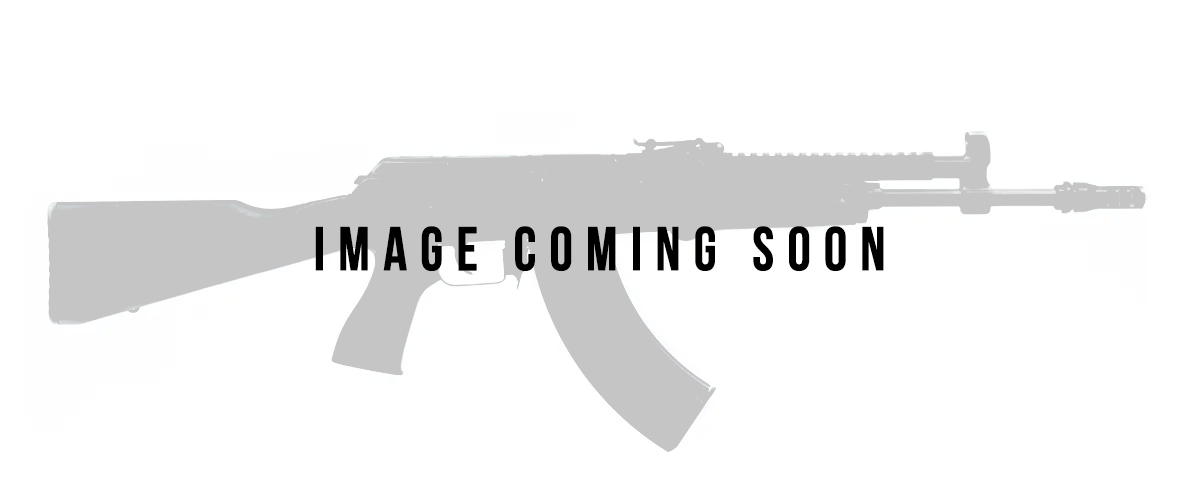 (RD 703 Classic)
For those seeking a worn-in battlefield pick up vibe.
We can swap the two colors out for any combination, just ask!
Custom PAINT SCHEMES (Call to Inquire)
Looking to make your AK one of a kind? These paint scemes are just a handful of
specialty finishes we've made for our customers over the years.
The sky isn't even close to the limit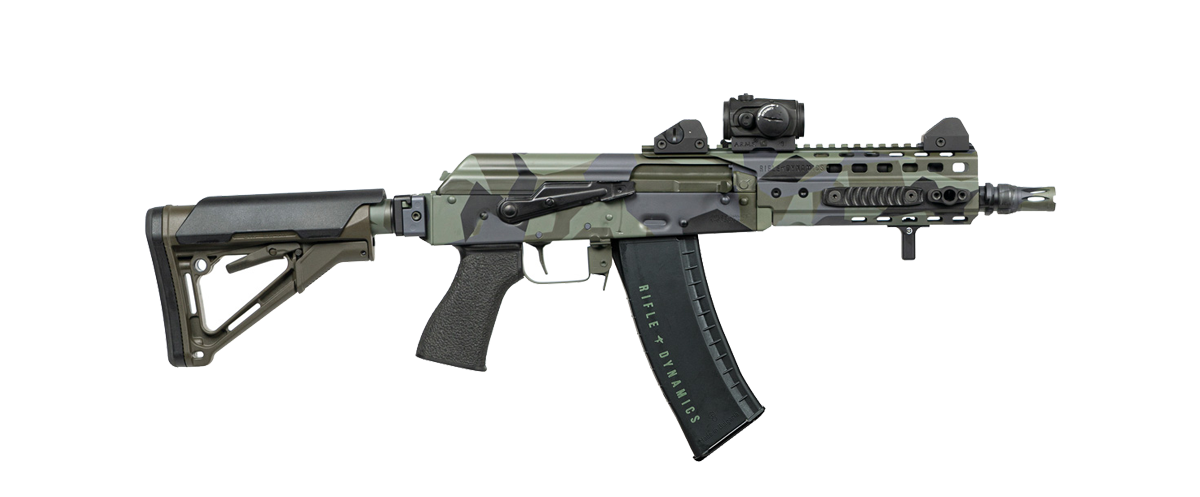 (5.45 Quickhatch SBR)

M90 Splinter Camoflauge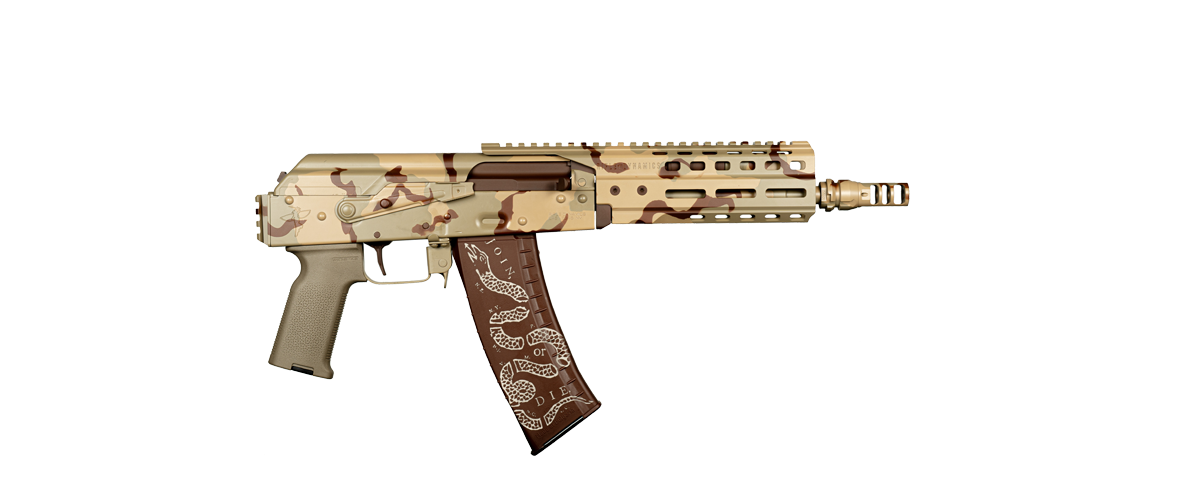 (5.45 Quickhatch)

Desert Tri-Color / DCU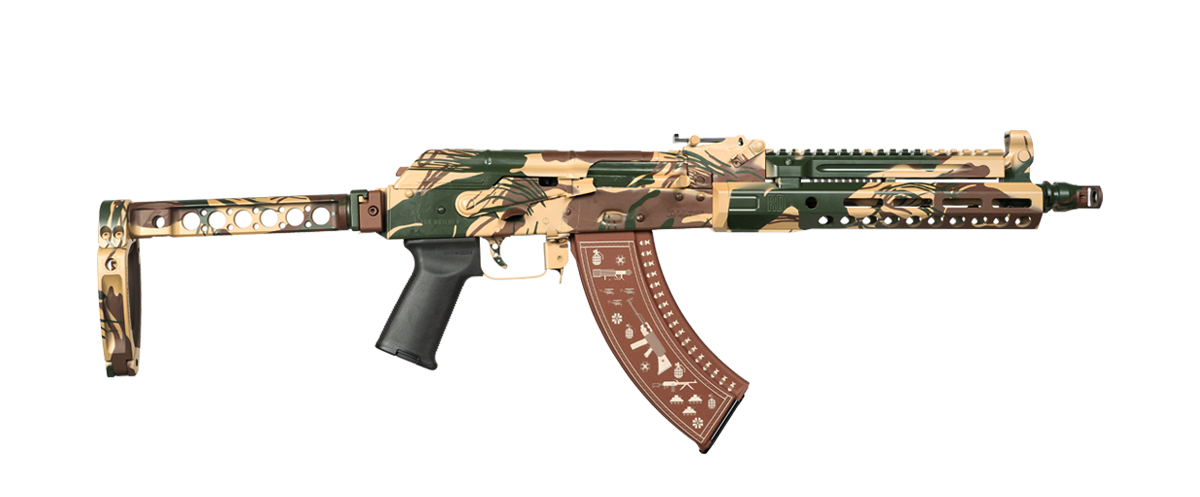 (RD 705)

Rhodesian Brushstroke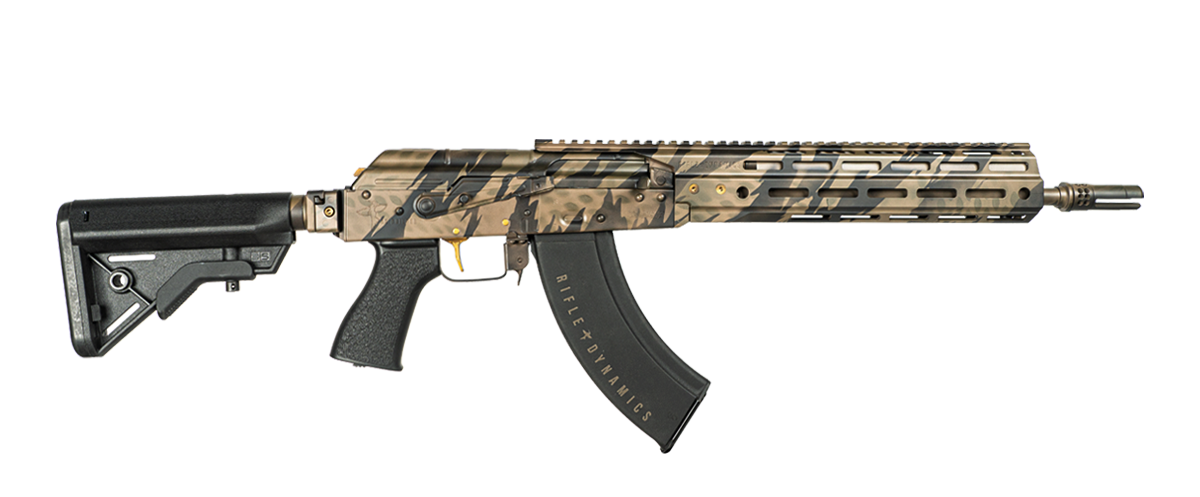 (Thunder Ranch Edition RD 706 w/ODS MERC Rail)
TR-Tiger Stripe
Standard for all Thunder Ranch Edition builds & classes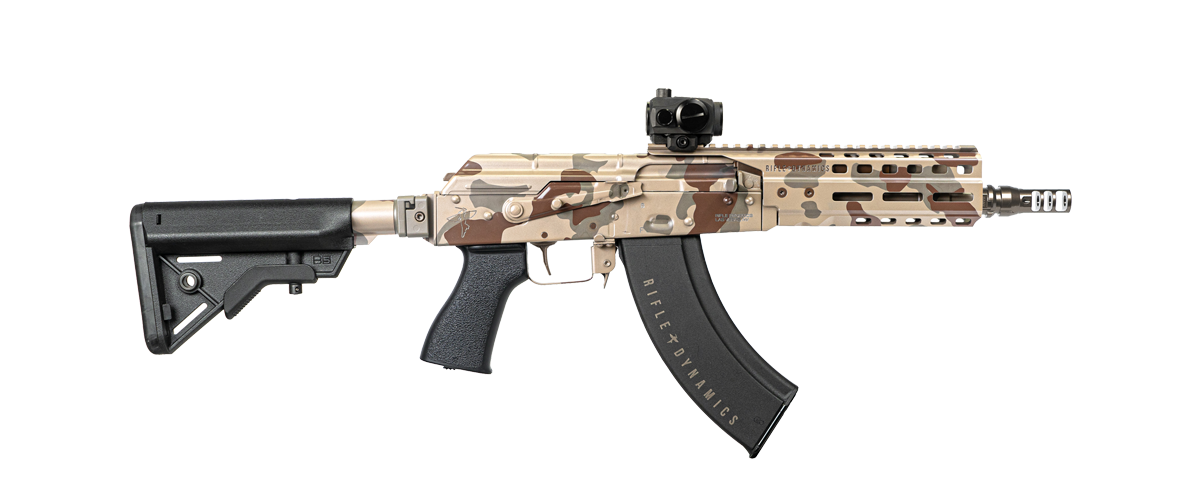 (Quickhatch SBR)
Marine Beach Frogskin
"Chemicals in the Water!"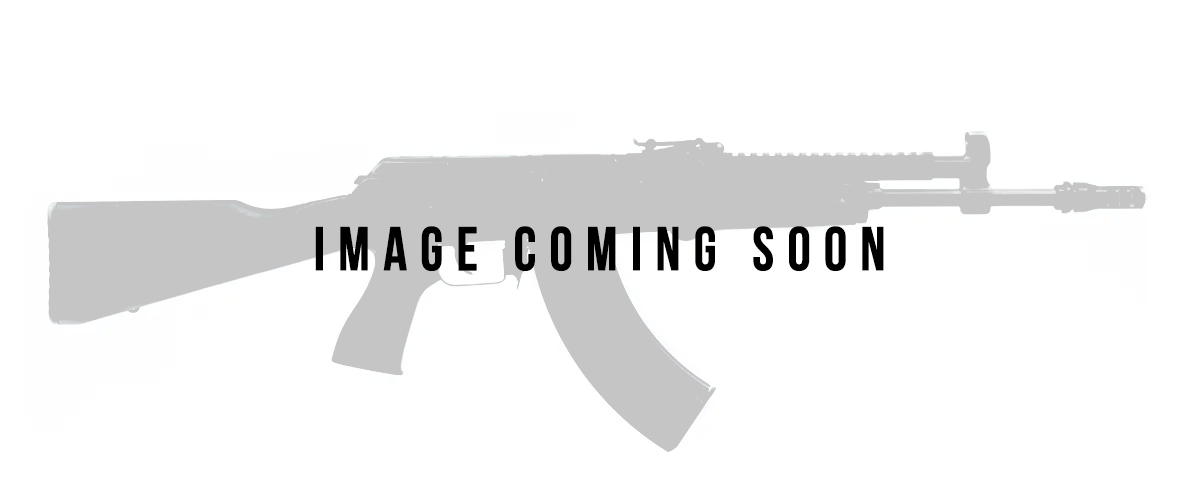 (RD 705M)

Galaxy
"My God, it's full of stars!"
A nice paint addition is our black accent paint job. This accent can be added to any standard color, custom color, or specialty paint scheme. The parts that are painted black include the recoil guide rod assembly, bolt/ carrier, safety and axis pins.